Birmingham Fashion Festival Fun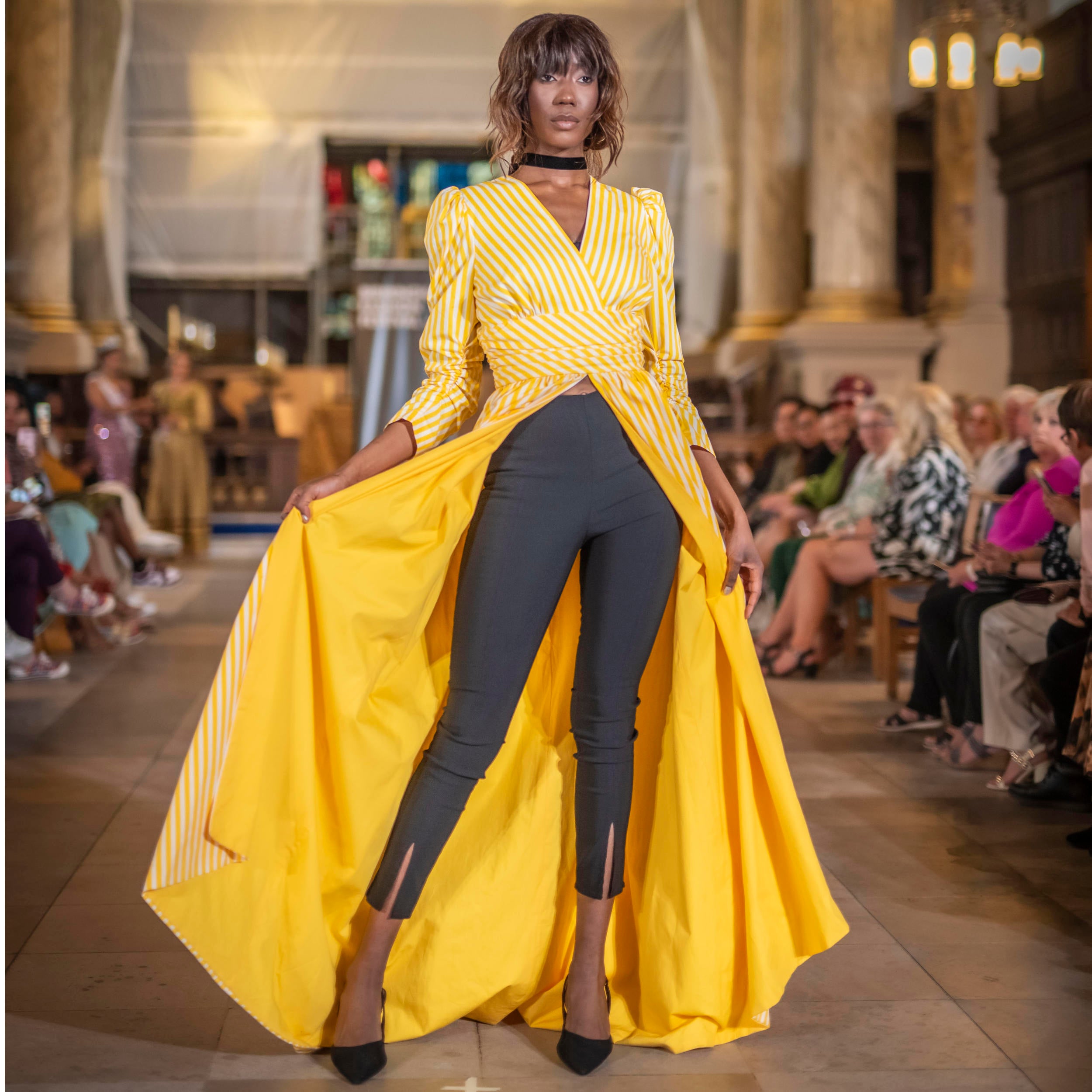 We had great fun showcasing our new Limited Edition pieces for AW23/24 at the Birmingham Fashion Festival, which was held last weekend at the beautiful Cathedral of St Philip in Birmingham.
As you may know, I have a thing about sleeves... and bows too! So nobody was surprised to see lots of my signature, oversized, bow neck ties and big 'statement' ruched sleeves in my collection.
I love doing fashion shows. The Behind the Scenes atmosphere. The buzz and excitement, catching up with other designers and sharing tips and industry gossip. Watching the artistic talent of the hair and make-up artists, and all the stress that comes with putting on a show. No matter how well organised!
It's also a fabulous opportunity to meet new people. One such person was an artist called Robyn Knight @robynknight.com who produced some wonderful sketches of our collection. For example, my red Portia dress (below).


The Portia Dress
I was also delighted to find that one of the 'show stoppers' of the evening was my Hayley coat dress. Made from a beautiful yellow and white striped cotton poplin, with ruched waist band and sleeves, she looked fabulous on my model, Sheila. I've had lots of requests for Hayley, and so I'm considering doing a small run of this dress for this autumn. If you're interested in purchasing this dress too then I'd love to hear from you so please feel free to contact me. The contact button is in the 'About us' section in the top menu and also in the footer.
The Hayley coat dress
Thanks to Gavin @pluggeddesigns.co.uk for the wonderful photography on the night.